Some things in life should be smooth: pick-up lines and tequila shots to name a few, but sometimes you just crave a little texture. In the apparel world, that's where embroidery comes in, but this isn't anything like your grandma's cross-stitching process. In today's blog, we'll go through the ins and outs of digitized embroidery and answer some of your most frequently asked questions.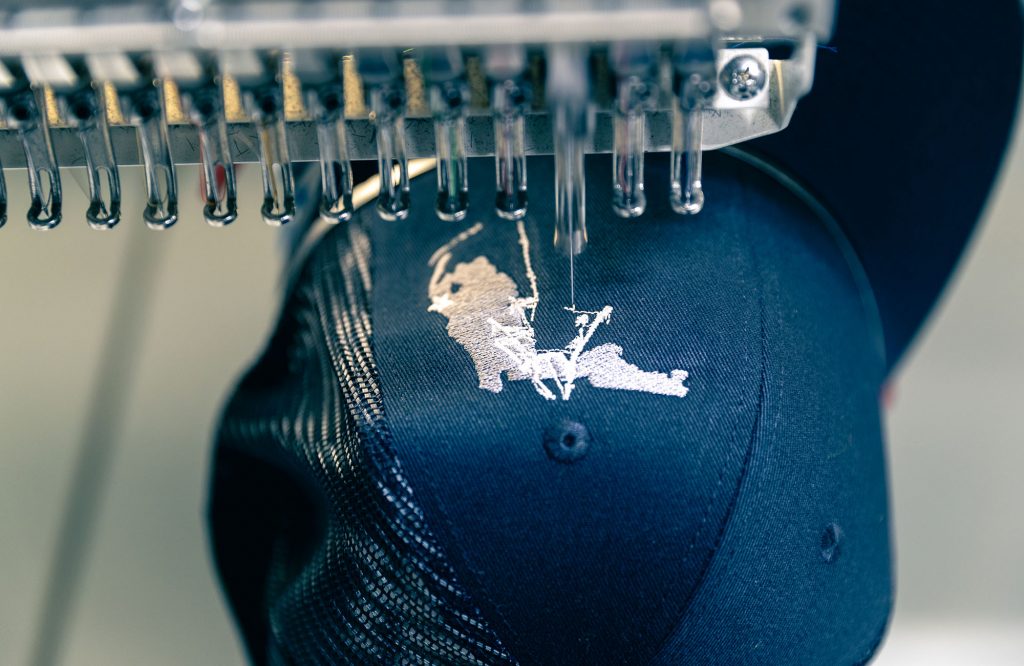 What is the embroidery process?
One of our Daymakers will work with you to determine how you want the design placed on the garment, hat, or bag and provide you with a proof to ensure there isn't a stitch out of place.
Our design team will take your artwork and put it in a program that determines the stitches needed to form the design.
Is it deja vu or just custom embroidery? At this stage, our machines get to work stitching your design, which consists of punching thread through the material at a pace of 800 to 1,000 stitches per minute.
After cutting away any excess thread, your design is complete and ready to wear.
What file type is best for embroidery?
We like to be flexible so our team can usually work with any high-res pdf, eps, or jpeg. Ideally, a vector file is best. Vector art allows our team to easily manipulate the design to get the thread placement just right and we love you a little more than our other customers but shhh don't tell them that.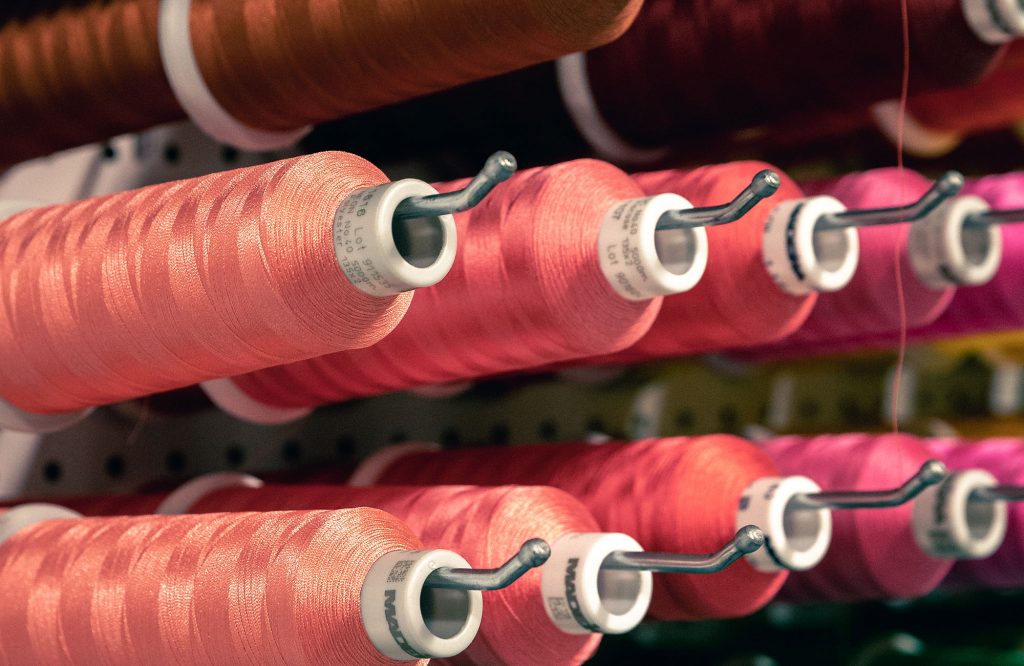 How many colors are allowed in one design?
While we don't always believe less is more – have you ever been to one of those restaurants that keep the free chips and salsa coming? This does hold true when it comes to the art for a custom embroidery project. We recommend sticking to a simple design with 2 to 4 colors to avoid the outcome looking too muddled but we can go up to 7 to 8 if needed for the right design.
How large can the design be?
We recommend embroidery designs stay small, think left or right chest placements or a logo on a hat or bag but if you look to push the limits then your design should be below 10 x 10 inches.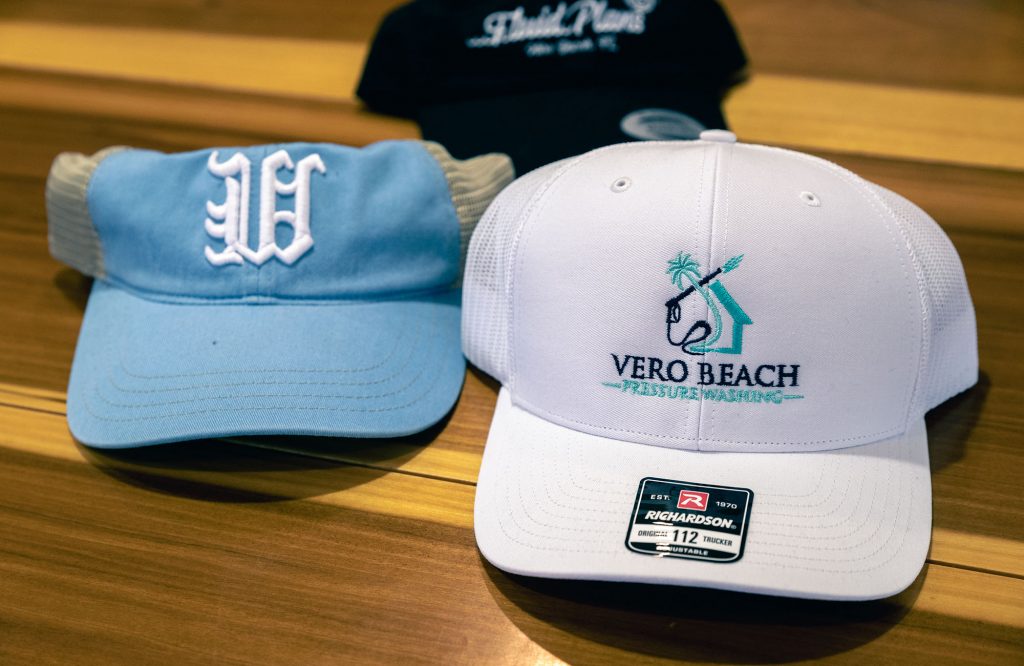 Can I put embroidery on any product?
Unless you are looking for puff or 3D embroidery, which requires a thicker fabric, we can embroider on most materials. The shape of the material is a bigger factor than the material or fabric. To embroider on a material it needs to be laid flat. Garments such as t-shirts and hoodies are faster and easier to process than hats or bags but those are still options. Your turnaround time maybe a little longer, but good things come to those who wait!
Ready to place your order? Contact a Daymaker today to get the ball rolling, or keep the knowledge train going and check out our last blog on the sublimation process.