Is old the real gold? It's true, the old saying goes, "Out with the old, in with the new," but the retro trends always seem to make a comeback sooner or later, since people have some curiosity about past eras. There is just something so nostalgic about a classic vintage tee, and the concept will probably forever remain the staple when it comes to fashion.
As custom tee screen printers, we find ourselves dabbling in retro design pretty regularly. Here are some of our favorite ways to bring new life to an old trend.
The ESTB TRD MRK
Everyone knows the classic "Established Trademark" design. Using a modern font with a classic design is a great way to blend the old with the new.
The Scout Badge
Similar to the EST TRD MK, the scout badge holds a nostalgically minimal look that we love in t-shirts and logo design. This tee was printed on one of our favorite Bella & Canvas cotton tees!
The Rastafarian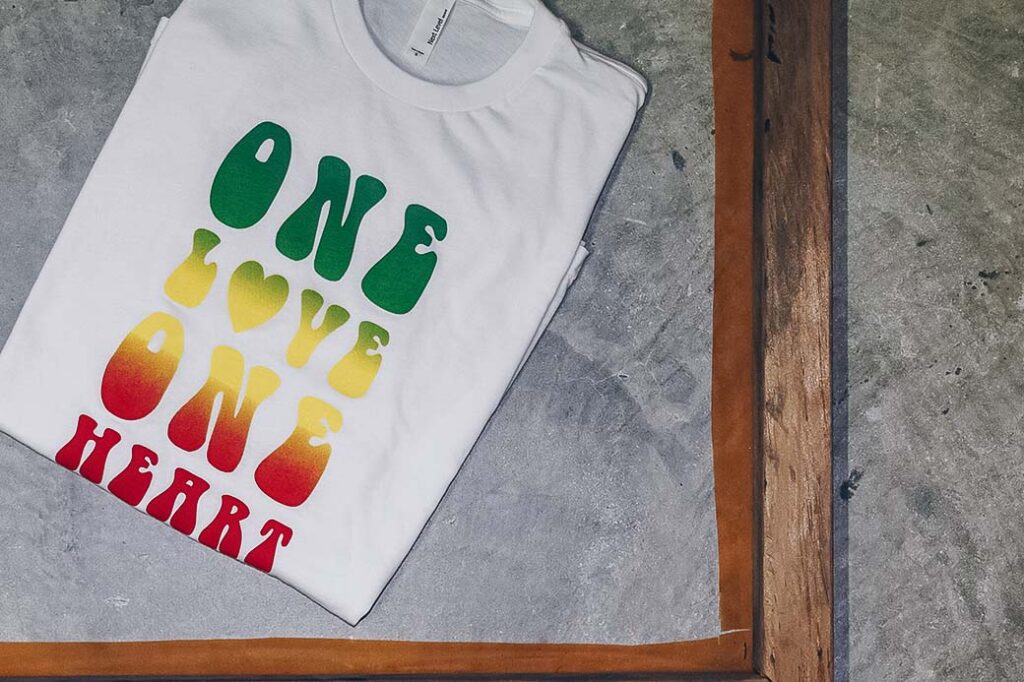 Ya mon. As long as there are dreadlocks and California beaches, we can expect to see this trend for decades to come.
The Vice City
The classic, retro beach look is something we can all relate to. Good vibes only, please!
The Old School
Flashing back to middle school, yet? The Old School style reminds us of when we used to practice doodling bubble letters on every school assignment in 6th grade.
The Veteran
Flying banners and anchors, and vintage military styles are always a classic. We see the popularity common in tattoos, logos, and t-shirts.
One of the most popular techniques for printing vintage tees is with our super-soft water-based screen printing method. If you're looking for the perfect addition to your clothing line or branded apparel, contact one of our day makers to start a quote today!